I've been thinking very seriously about shower curtains since reading
this post
a couple weeks ago. The bathroom in
our new apartment
is super tiny. This means I need to think fast because I've got the grand opportunity to get a stylish shower curtain (without breaking the bank) while I'm home visiting over the next few weeks.
Here are my current picks, which I find like, but which may or may not coordinate well with our Pink Dogwood and White
Lacoste towels
.
Simple and clean from
west elm
, but I do worry that the white would be too bright and draw attention to the contrasting flooring.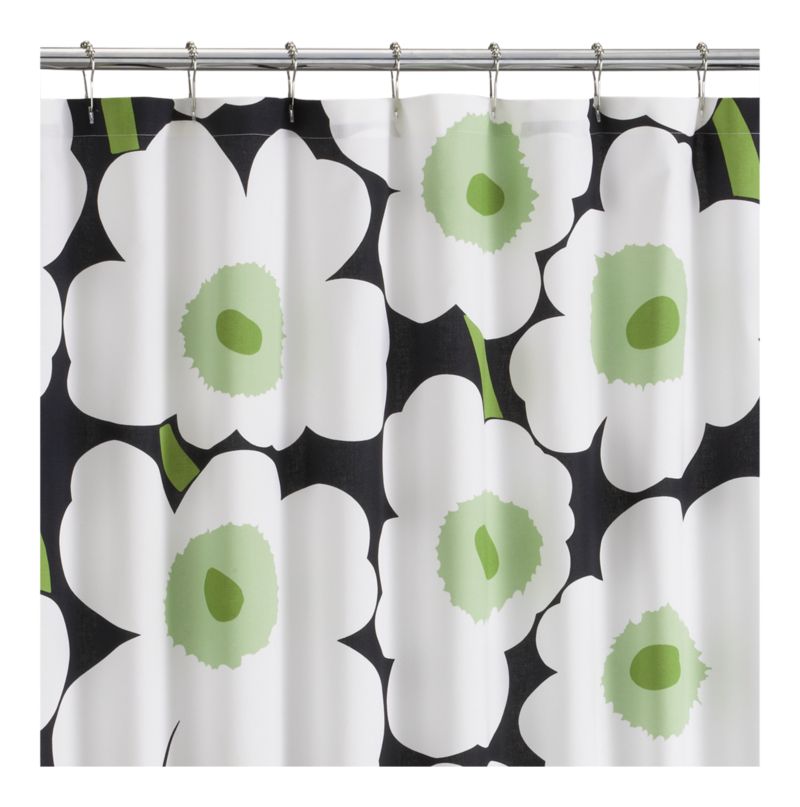 This Marimekko stand out from
Crate&Barrel
would definitely add some pop and excitement, but the colors might mean hiding the pink towels or buying more white ones?
If J and I were little children, I'd definitely choose this one from
Dwell Studio
, but we are grown adults so it is much too juvenile. Ultra cute for a modern kids' bath though, don't you think? Speaking of being children, J and I love to think about what fun we would have had together as little kids. We're pretty sure we would have gotten along really well even then.
I'm also fond of this embroidered curtain in the light blue from Pottery Barn. They used to (as in this morning) have an embroidered shower curtain with dots instead of the parallel lines. I preferred that one, but perhaps it sold out today. Either one is clean and crisp, which I love.
As you can see in the picture below, the bathroom truly is miniature. The toilet is to the right of the tub and immediately to the right of that is the wall. Mini, indeed! I want to make sure I choose a shower curtain that will draw attention away from the not-so-attractive tile floor but will still coordinate, lest I should accidentally draw more attention to the floor through accidental clashing. Yikes!
This photo was taken just as the previous tenants had finished clearing out.
It's looking a little grungy, yes, but it's bound to be sparkly clean for us when we move in tomorrow!
So far I haven't found a shower curtain that I absolutely love and am ready to buy. And I'm thinking that the curve around the tub may mean we need two. This was the case in our last apartment in Portland, but in the end I opted for two overlapping clear liners and just one shower curtain. No matter what, it's very exciting to be moving into and creating a home we will live in for the next three years. Tomorrow I get the mailbox plate engraved!